What is baby massage? Are there benefits?
Yes, there are many benefits and here is a bit more about baby massage.
Here at the Real Birth Studio we work with Stephanie who will teach you gentle massage techniques that will comfort your baby. Touch is a very comforting feeling for your baby, it's a way of communication, it increases the release of hormones in you and your baby which increase the feelings of bonding. It's good for both parents to learn too! We hold a dads baby massage course for dads to get involved and benefit from learning this skills too.
After giving birth it is best to start baby massage after your baby has reached 6 weeks old or if you had a premature baby, until your baby has reached 6 weeks old from, what is called being term (37 to 40 weeks).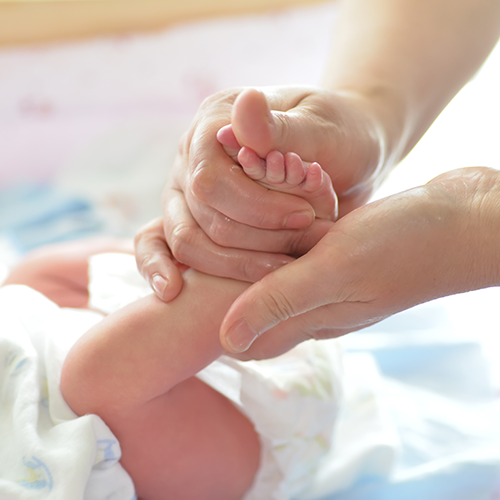 We provide mats and oils for you. You will need to bring a towel for your baby to lie on during the baby massage class.
To book a place on this course please call Stephanie on 07841 412214
To view the class dates, please click here
"Thank you so much! I will really miss this on a Tuesday. 😊 Henry now loves his massage"