Lets Talk Birth week 6 – Lets Talk After Birth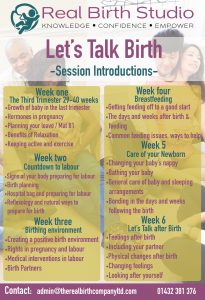 This is a highly informative, antenatal educational course that is taught over 6 sessions and taught by a midwife and Lactation Consultant. You will cover the third trimester, the countdown to labour, your birthing environment, breastfeeding, care of your new-born and the period after birth.
If you want to start please book onto Week 1 for the 6 Week Let's Talk Birth course.
Please follow this link for more information. Lets Talk Birth