Baby and Toddler First Aid at the Real Birth Studio Hereford.
We work with highly skilled and professional trainers to impart the baby and toddler first aid course.
It can feel quite overwhelming being responsible for the well-being of a new baby or toddler. Our baby first aid is attended by new parents, grandparents and anyone else caring for a new baby or toddler. The course is designed to reassure you and equip you with the skills you would need to calmly assess the situation and give the right first aid if an accident happens. Prompt and appropriate first aid does save lives.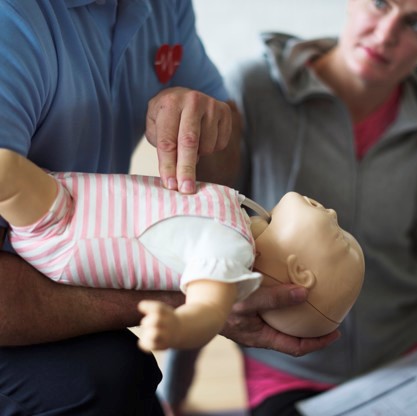 First aid for babies and toddlers course, is highly popular and comes with a special baby and toddler first aid manual to take home. It's really important to us, that you leave here feeling confident about first aid for your baby or toddler, should you need to use it.
Our courses are extremely practical and we have enough mannequins to enable loads of hands-on experience.
You may like to wear something comfy when you attend, for the practical skills sessions. It is advisable to book in advance and you are welcome to bring your baby with you up until they are crawling.
Click on the button below to pick a date for this class
Etty was super fun, funny and informative! Information was based on logic, this made it easier to remember
Thank you so very much! Really relaxed and very informative – thank you!