We created our Real Birth Studio to support the people and families of Hereford during their pregnancy and post-natal journeys. For some people, being a part of the studio is like being part of an extended family. We build relationships with people antenatally, providing advice, support, and information to help them with one of the biggest events in their life.
To continue our support post-natally, the studio has a wide range of classes and support groups, all run by trained and trusted professionals. We have partnerships with other organisations in the community, so we can always help people get the support they need.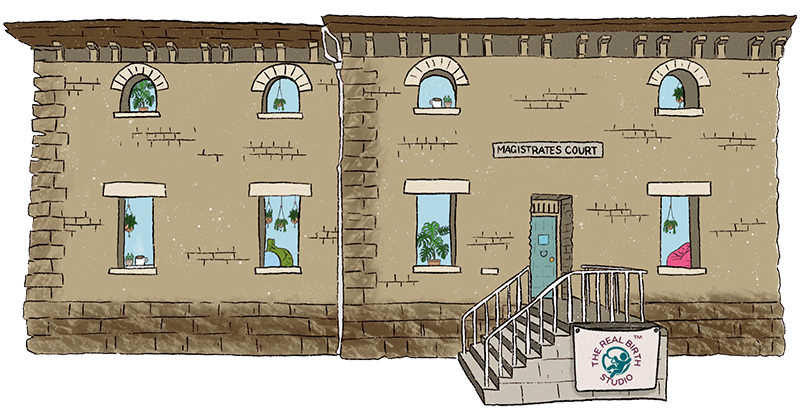 You're making a difference
We want to be able to continue offering our support , classes and groups, so with your help as a Friend of the Studio, we can grow and build a bigger and better service for everybody. By becoming a 'Friend of the Studio' you will be helping to support our free services. Your yearly £30 subscription supports:
When you become a Friend of the Studio, you'll gain access to friend-only quarterly season events, 1 Free Child First Aid place, our quarterly newsletter to keep you up to date with what we're up to at the studio, and a free goodie bag, including a Real Birth Studio tote bag, reusable coffee cup, and much more!