More About Me
Hi I'm Amanda ,
I have been a Midwife for over 30 years working both in the NHS and for the last 10 years as a private/independent midwife. I still feel as passionate about pregnancy, birth and babies as I did at the very beginning of my career! I have a huge interest in providing evidence based information and support, in order to help women and their partners make informed choices during this special time of their lives.
I qualified as a hypnobirthing instructor 10 years ago and more recently I have trained to be a Real Birth Company teacher. I feel that the 2 courses really compliment each other, and often incorporate these teachings into the midwifery care that I provide for my clients.
I offer small group sessions in my home in Ilkley as well as one to one courses in clients own homes. When face to face sessions are not possible, I hold them over zoom. Just recently this has become the 'norm' and I'm finding it works really well despite my initial concerns regarding technology!!
Because birth doesn't always 'go to plan' I trained and qualified as a 3 Step Rewind Practitioner – a highly recognised and proven technique to help women (and men) overcome traumatic birthing experiences. I feel this is a really important part of my work as preparation for the next baby, enabling the woman to concentrate on having a much more positive empowered labour and birth this time around.
I have been lucky enough to have three sons and a grandson to keep me busy when I'm at home plus an extremely tolerant husband (midwives work very strange hours)!…..
So, if you are ready to learn some exciting facts and tips on how you can prepare for your upcoming birth I'd love to chat more with you 🙂
Please visit my website for further information. www.mycalmbirth.com
Testimonials
"Educational and felt like excellent preparation. Plenty of additional advice given for research."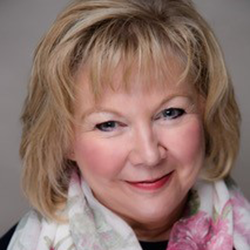 certified teacher
You can find The Real Birth Workshop all around the country, We have teachers offering face to face and virtual classes, helping to promote choice, respect and dignity for your birth.