More About Me
Hi! I'm Sophie Dann and I am a Community Midwife at Birmingham Women's Hospital.
I am so excited to be able to offer the Real Birth Workshop to expectant parents in the Midlands area. I am passionate about exploring your birth wishes and preferences, and discussing the amazing process of birth.
I have had the privilege of working with people from all walks of life, different cultures, different backgrounds, and different beliefs. The Real Birth Workshop gives you a chance to explore your feelings (and possibly worries) around birth, and prepare for the awesome experience of birth.
During the surreal times of 2020, I am committed to continuing to provide face-to-face classes wherever possible (or online if you prefer). Please check out my website www.awesomebirth.co.uk to see the measures I have put into place, to allow me to continue seeing families in person.
Please note I will only be offering private antenatal classes on a 1-2-1 basis while the Covid pandemic continues. I am based in South Birmingham, but I am happy to travel.
I bring a wealth of experience to my sessions, having worked across all areas of maternity including being fortunate to attend many births in hospital and at home. I have also worked as a Research Midwife and I am passionate about bringing the latest evidence-based information to expectant parents. I always want to be learning more and am currently undertaking a part-time Masters in Clinical Health Research. I firmly believe we can always be improving healthcare and understanding the choices available to pregnant people. I hope to bring this same viewpoint to your Real Birth Workshop, discussing evidence-based choices and information around birth.
Please do get in touch and I look forward to helping you have an awesome birth experience.
Testimonials
"Educational and felt like excellent preparation. Plenty of additional advice given for research."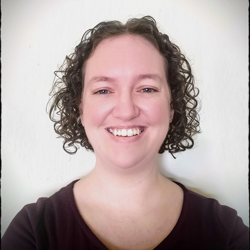 certified teacher
You can find The Real Birth Workshop all around the country, We have teachers offering face to face and virtual classes, helping to promote choice, respect and dignity for your birth.