More About Me
English / język angielski
My name is Agata Arendz, I like to be called Aggie. I am a Real Birth Teacher and a Registered Midwife working at Gloucester Royal Hospital providing antenatal, birth, and postnatal care.
My experience in antenatal education and preparation for future parents to their new role is quite rich, as before I moved to the UK I have run antenatal classes for a couple of years with another colleague midwife in Poznan (Poland).
In my private life, I am the mother of Matilda (7) and Ruben (1.5). Both births were completely different, but they were both totally incredible and positive events in my and my husband's life. I know we have had such a good experience because we felt well prepared for it.
I believe that evidence-based knowledge and awareness of your body's physiology can make your birth something beautiful and positive.
My aim as a Real Birth Teacher is to share my knowledge with you and your partner to make you feel empowered and prepared for one of the most important events in your life <3
I would like to prepare you and your partner for the birth, so you could also say that meeting your baby was the most incredible thing in your life.
I can offer individual private sessions and small group workshops, whatever is more comfortable for you. I am able to facilitate sessions in English and Polish language, face-to-face and online sessions.
Please do not hesitate to contact me with any queries. I am looking forward to hearing from you!
Polish / Polskie
Nazywam się Agata Arendz. Jestem Nauczycielem Prawdziwego Porodu oraz Praktykującą Położną pracującą w szpitalu w Gloucester, zapewniającą opiekę przedporodową, podczas porodu oraz tuż po nim.
Moje doświadczenie w przygotowywaniu przyszłych rodziców do porodu jest dość bogate, ponieważ zanim przeprowadziłam się do UK, przez kilka lat prowadziłam zajęcia w prywatnej szkole rodzenia wraz z koleżanką położną w Poznaniu.
W moim prywatnym życiu jestem mamą Matildy(7) oraz Rubena (1.5). Oba porody naszych dzieci były inne, ale jednocześnie były pozytywnym i niesamowitym przeżyciem dla mnie i mojego męża. Wiem, że mieliśmy tak pozytywne doświadczenie, ponieważ czuliśmy się do nich dobrze przygotowani.
Wierzę, że oparta na faktach wiedza i świadomość fizjologii własnego ciała może sprawić, że poród będzie dla Ciebie czymś pozytywnym i pięknym.
Moim celem jako Nauczyciel Prawdziwego Porodu jest podzielenie się swoją wiedzą z Tobą i Twoim Partnerem i sprawienie, że będziecie czuli się wzmocnieni i przygotowani do jednego z najważniejszych wydarzeń w Waszym życiu.
Chciałabym przygotować Was do porodu tak, abyście byli zdolni powiedzieć, że narodziny Waszego dziecka były najbardziej niesamowitym wydarzeniem w Waszym życiu.
Mogę zaoferować indywidualne spotkania oraz warsztaty w małych grupach, w zależności od tego, co jest dla Was bardziej wygodne. Jestem gotowa poprowadzić zajęcia po polsku i angielsku, osobiście i wirtualnie. W razie jakichkolwiek pytań proszę o kontakt. Do usłyszenia!
Testimonials
"Educational and felt like excellent preparation. Plenty of additional advice given for research."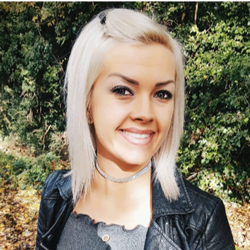 certified teacher
You can find The Real Birth Workshop all around the country, We have teachers offering face to face and virtual classes, helping to promote choice, respect and dignity for your birth.